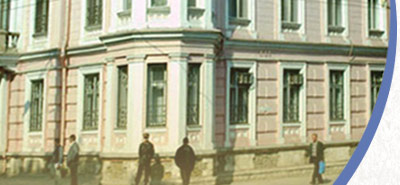 Company Information
Moldova 4Ever is an online tourism company of 302Group, LLC. The company focuses mainly on travel destinations in developing countries that do not immediately enter a traveler's mind. Yet, one visit will touch the traveler with an open mind with lasting memories of emotions—calmness, simplicity, excitement, adventure, all mixed to create this incredible feeling of life.
Our approach to tourism combines socially responsible travel, real connections with people of the country visiting, community involvement, and close relationships with businesses that provide services to tourists.
We take you to worlds waiting to be discovered, to little-known destinations not widely visited, where the tourist can have a unique experience of the place. They are the "cool spots" of the world where life is simple and complex all at the same time, and where traditions and cultures are authentic.
We organize activities and events that involve both tourists and the local community. Our website is where you'll find all the information and tools for a great trip, and also get to know more about the culture and the people of Moldova.
What we offer
Travel information for the tourist visiting one of our destinations
Online maps to help you navigate the transportation system, find local businesses, events, connect with locals
Travel Itinerary Map to help you plan your trip before going
Specialized tours that suits most travelers, and more.
Services such as airport pick-up, guided tours, translation services, accommodations, and more.
Our Websites
Moldova 4Ever, md4ever.com, is our first destination launched in 2008. Other destinations are planned for the future.